Do You Love Alice in Wonderland?
I have always loved Alice in wonderland. The storyline was pretty cool and the artwork was beautiful. Imagination and fantasy is definitely the platform behind this story. I feel, these stories expand the mind and way of thinking, especially as a kid. Watching the movie and reading the book, has definitely opened my eyes to a lot of things growing up.
Now, that I am an adult, my kids love watching and reading Alice in Wonderland, too. They want me to watch it with them all of the time. It's an all time classic, how could I say no? Check out more information below:
If You Do, Then Here's Some Exiting News For You! You Can Now Put The Magic Of Wonderland Into Your Everyday Life With These Fantastical Quotes:
"Curiouser and curiouser"
Have you ever wondered where does a famous quote like "Curiouser and curiouser!" come from?
You might know that it is from the Alice in Wonderland book, but do you know exactly what made Alice voice these famous words?
Well, this interactive book will give you the answer in a second!
These Quirky, Illustrated Quotes Will Take You to the Magical World of Wonderland!
Use them in daily life to uplift your spirits and put a smile on your friend's face!
Quickly Find That Clever Alice Quote For Any Purpose:
Be the Alice in Wonderland Expert at Parties. Challenge your friends with a Quiz.
Spice up small talk and conversation. Find new meanings in a Quote. Get Inspired
by the Wisdom of Alice. Pick your Alice Quote for the day. Brighten up your friend's mood. Use a Witty Quote in a Wedding speech. Great for Scrapbooking and Card Making. Lighten up business meetings and presentations. Post them to your Facebook or Instagram page. These Quotes are Humorous and Enlightening, a Wonderful Mix of Satire and Wisdom.
They are Quirky and Intriguing, Full of Meaning and Life's Philosophy.
Are You One of Those People Who Love
Alice In Wonderland?
If You Are, then This Book Is the Ultimate Collection For You.
Here you have it all: Quotes, Original Stories by Lewis Carroll and the Missing Chapter – all in one book.
This '101 Famous Quotes from Alice in Wonderland' e-book is the most comprehensive Alice In Wonderland package ever. It includes: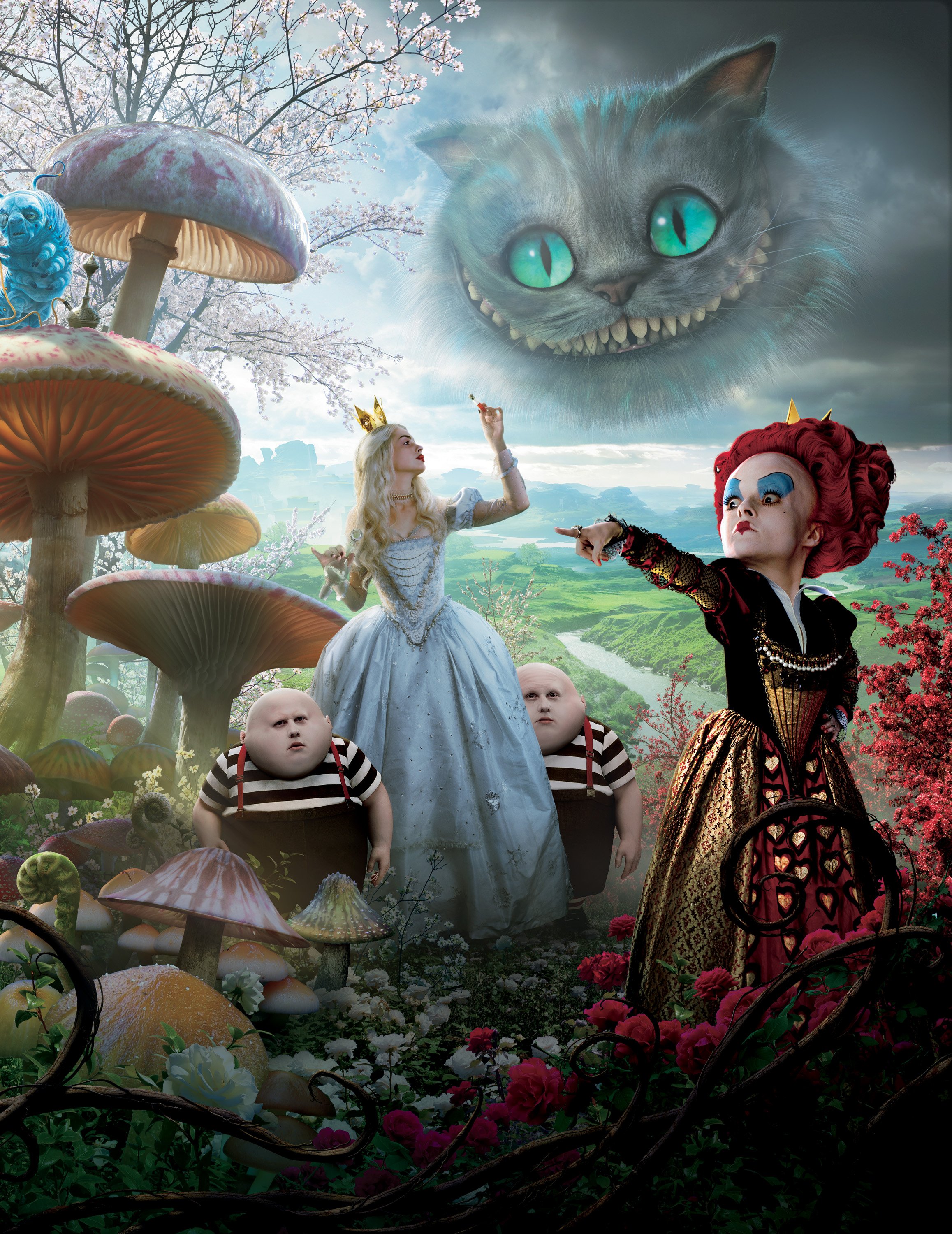 101 Famous Alice in Wonderland Quotes

Alice's Adventures in Wonderland

Through the Looking Glass
And what's more…
It will reveal the long lost missing chapter,


The Wasp In a Wig
This Downloadable e-Book is a
Complete Interactive Experience.
Each of these 101 Alice Quotes are linked to the stories. This means that you can easily and quickly find the quote in its original context.
All you need to do is click a quote and you'll see the page where that quote is in the original story. You'll be able to read what happened before and after, and which characters were involved. Then click the text on the page and you get back to the quotes.
The World is Too Serious – Have Fun With These Quirky Quotes and the Classic Story of Alice in Wonderland!
This '101 Famous Quotes from Alice in Wonderland' e-book includes four wonderful titles. You can enjoy them immediately after download.